info
marinetoalpine.com
+91 973 353 3000
Visit
North East
North East India Tourism & Travel Information
Hotel Karma - Gangtok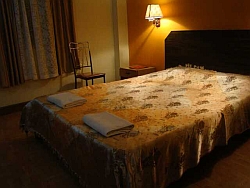 Nestled in the heart of City "M.G. Road" - Hotel Karma is one of the upcoming modern hotels of Gangtok with all the modern and basic amenities at the disposal of the client. Hotel Karma is your rendezvous for a pristine holiday. The basic motto of the management has always been quality over quantity and the ever growing reputation is a testimony to that fact. From the moment you step through the door of Hotel Karma, the exuberance of our staff and warm reception they will give, you will have the feeling as if you have just arrived at a good friend's home.
The spectacular view of the hills and the mountains and the hearty hospitality has built the character and reputation of the hotel. It is designed to meet the needs of the most discerning business and leisure traveler.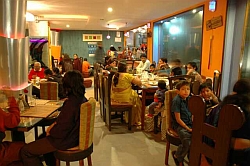 By focusing on the highest possible service standards and by offering an environment of discreet luxury and comfort, Hotel Karma promises to make even the shortest stay in Gangtok a unique and memorable one.
Our Restaurant
Indulge in wide choice of Indian, Chinese, South Indian and Continental menu crafted just for your palate and taste. Perfect for a family's lunch out or a quite business dinner. It is flattering that diners have come again and again.
Facilities
Centrally located at M.G.Marg (Mall Road)
Restaurant with Indian, Tandoor, Mughlai, Chinese and Continental food with a well equipped bar
Authentic Sikkimese and Nepali Cuisine
In-house Generator
In-house Travel Desk
Doctor on Call
All major credit cards accepted
This place is also called as the 'queen of the hills'. This place is invariably a paradise for nature lovers and adventure seekers.
Kaziranga National Park is a Oldest and the most famous sanctuary in Assam bounded by the Brahmaputra river and the Mikir hills in the Golaghat...
Sundarban spreading over an area of 4, 120 square kilometers including water was measured to be 16,000 square kilometers some 200 years ago
Welcome to Visit North East North East Part of India is a travellers delight. North East India consists Indian states of Assam, Manipur, Meghalaya, Mizoram, Nagaland, Tripura, Arunachal Pradesh, Sikkim & West Bengal. Although West Bengal is officialy is not a part of North East India, but is the gateway of accessing Read More
Nathu La Nathu La pass is situated around 60 kilometers from Gangtok at an altitude of 4,310 meters / 14,140 feet. The road to Nathu La passes through the Tsomgo Lake is nearly 2 hours drive. The terms 'Nathu' and 'La' literally mean listening ears and pass respectively in Tibetan language. In 1961, Read More
Tsomgo Lake Tsomgo Lake or Changu Lake is famous tourist an attraction in Sikkim is nearly 42 kilometers from the state capital Gangtok. It is situated at an altitude of nearly 3780 meters / 12,400 feet. The Lake known as The Source of the Lake in Bhutia dialect is ideally located near the Nathu La pass. The lake Read More
Out Standing hotel Prices
Book Through us
Call for Assistance
+91 973 353 3000
Mail us at
infomarinetoalpine.com
All Rights Reserved
[Visit North East]
. Best viewed with Google Chrome in 1024x768 pixels or above resolution.