info
visitnortheast.com
+91 973 353 3000
Visit
North East
North East India Tourism & Travel Information
Komfort Inn, Kalimpong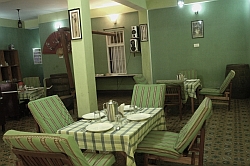 Komfort Inn is a family run hotel offering convenience, informality, style, modernity and affordability along with small town warmth and simplicity of Kalimpong. The property nestles in the cool shade of time-matured trees and foliage in traditional Kalimpong leisure, on a natural landscape in the lap of nature. It is clean, warm & comfortable.
We aim to give our guests a comfortable, relaxing and truly memorable holiday in idyllic surroundings. All rooms have attached baths with running hot & cold water.
We are located at the outskirts of the main Kalimpong town, a leisurely 1 kilometer walk or a 10 minute drive with a friendly atmosphere and hospitable service.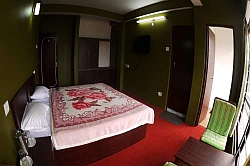 Our rooms are designed with your comfort in mind. More than just a room with a desk, you'll find an environment that invokes high peace of mind.
We have a multi-cuisine restaurant, specialising in local, besides Chinese, Indian dishes and often obliging with any particular dish our honoured guests may desire.
Facilities
Personalised service
STD/ ISD telephones / Internet
In-room Cable Television
Laundry
Car hire
Doctor on call
Transfers to/ from railway station and airport
Organised treks & Local tour guidance
Free Car Parking
In-house Restaurant
Restaurant
This place is also called as the 'queen of the hills'. This place is invariably a paradise for nature lovers and adventure seekers.
Kaziranga National Park is a Oldest and the most famous sanctuary in Assam bounded by the Brahmaputra river and the Mikir hills in the Golaghat...
Sundarban spreading over an area of 4, 120 square kilometers including water was measured to be 16,000 square kilometers some 200 years ago
Welcome to Visit North East North East Part of India is a travellers delight. North East India consists Indian states of Assam, Manipur, Meghalaya, Mizoram, Nagaland, Tripura, Arunachal Pradesh, Sikkim & West Bengal. Although West Bengal is officialy is not a part of North East India, but is the gateway of accessing Read More
Nathu La Nathu La pass is situated around 60 kilometers from Gangtok at an altitude of 4,310 meters / 14,140 feet. The road to Nathu La passes through the Tsomgo Lake is nearly 2 hours drive. The terms 'Nathu' and 'La' literally mean listening ears and pass respectively in Tibetan language. In 1961, Read More
Tsomgo Lake Tsomgo Lake or Changu Lake is famous tourist an attraction in Sikkim is nearly 42 kilometers from the state capital Gangtok. It is situated at an altitude of nearly 3780 meters / 12,400 feet. The Lake known as The Source of the Lake in Bhutia dialect is ideally located near the Nathu La pass. The lake Read More
Out Standing hotel Prices
Book Through us
Call for Assistance
+91 973 353 3000
Mail us at
infovisitnortheast.com
All Rights Reserved
[Visit North East]
. Best viewed with Google Chrome in 1024x768 pixels or above resolution.