info
marinetoalpine.com
+91 973 353 3000
Visit
North East
North East India Tourism & Travel Information
Silver Ridge Resort, Lataguri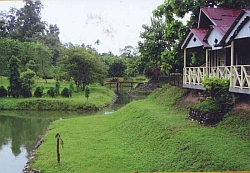 Silver Ridge Resort is the first Resort to come up in Gorrumara. It is spread over a large area & the landscape has been tastefully done. There is a lake in the center of the resort and bamboo constructed bridge over the lake is the another beautiful attraction of this Resort.
The Resort surrounded with various trees, name as Sal, Kadam, Arjun, Teak, Malaigiri, Sisso, Champak, Graps, Casew nu, Litchi, Guava and many other trees and plants, which make the location green.
Good number of books help you to know about the people and the art & culture of this region. You can also enjoy the folk song and dance of various comunity of this place while visitng the resort.
Jungle Safaris around the Resort
Gorumara National Park
Chapramari Reserve Forest
Chandrachur Watch Tower
Chukchuki Birds Watching Tower
31 km Jungle Safari
Jaldapara & Khairbari Leopard Rescue Center
Sightseeing around the Resort
Samsing,Sontolakhola, Rocky-Island
Charming beauty Mouchuki
Samchi (Bhutan)
Lava, Lolagaon, Rishyap and Paparkheti
Teesta Barrage at Gajaldoba
Sakham - Hydel Project near Gorubathan
Facilities
Library.
Rental Car.
Laundry Service.
Meeting Hall.
Folk Dance.
Doctor On - Call.
Educational Tour.
Hot Water.
Folk-Dance.
Pick -Up Facilities From Railway, Airport.
Package Tour.
Restaurant.
This place is also called as the 'queen of the hills'. This place is invariably a paradise for nature lovers and adventure seekers.
Kaziranga National Park is a Oldest and the most famous sanctuary in Assam bounded by the Brahmaputra river and the Mikir hills in the Golaghat...
Sundarban spreading over an area of 4, 120 square kilometers including water was measured to be 16,000 square kilometers some 200 years ago
Welcome to Visit North East North East Part of India is a travellers delight. North East India consists Indian states of Assam, Manipur, Meghalaya, Mizoram, Nagaland, Tripura, Arunachal Pradesh, Sikkim & West Bengal. Although West Bengal is officialy is not a part of North East India, but is the gateway of accessing Read More
Nathu La Nathu La pass is situated around 60 kilometers from Gangtok at an altitude of 4,310 meters / 14,140 feet. The road to Nathu La passes through the Tsomgo Lake is nearly 2 hours drive. The terms 'Nathu' and 'La' literally mean listening ears and pass respectively in Tibetan language. In 1961, Read More
Tsomgo Lake Tsomgo Lake or Changu Lake is famous tourist an attraction in Sikkim is nearly 42 kilometers from the state capital Gangtok. It is situated at an altitude of nearly 3780 meters / 12,400 feet. The Lake known as The Source of the Lake in Bhutia dialect is ideally located near the Nathu La pass. The lake Read More
Out Standing hotel Prices
Book Through us
Call for Assistance
+91 973 353 3000
Mail us at
infomarinetoalpine.com
All Rights Reserved
[Visit North East]
. Best viewed with Google Chrome in 1024x768 pixels or above resolution.