info
marinetoalpine.com
+91 973 353 3000
Visit
North East
North East India Tourism & Travel Information
Krishna Residency, Darjeeling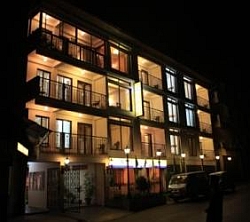 Krisha Residency welcomes all the travellers to this enchating little town of Darjeeling and we wish to make your stay comfortable, safe and enjoyable.
Krishna Residency is located exactly 1 km from the Darjeeling bus stand and 1.5 km away from the Darjeeling Himalayan Railway. A little out of the town makes it an ideal place to rest and relax. The hotel overlooks the famous Happy Valley Tea Estate and amazing view of Mt. Kanchendzonga.
Environment and Energy
The hotel takes active part in conservation of water and power. The hotel has an efficient system of central control for water to the taps of the rooms and electrical heating and light system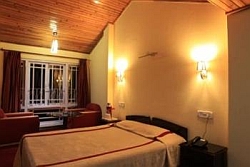 is also directly contraolled from the main switch. If the rooms are empty during the day the staff directly takes control over the tap and the light bulbs making the hotel efficiently manage the energy and conserve the water.
Staffs at Krishna Residency are all experienced at hospitality. The management group is always engaged in ensuring that the passengers/guests are happy and we will try our level best to deliver.
This place is also called as the 'queen of the hills'. This place is invariably a paradise for nature lovers and adventure seekers.
Kaziranga National Park is a Oldest and the most famous sanctuary in Assam bounded by the Brahmaputra river and the Mikir hills in the Golaghat...
Sundarban spreading over an area of 4, 120 square kilometers including water was measured to be 16,000 square kilometers some 200 years ago
Welcome to Visit North East North East Part of India is a travellers delight. North East India consists Indian states of Assam, Manipur, Meghalaya, Mizoram, Nagaland, Tripura, Arunachal Pradesh, Sikkim & West Bengal. Although West Bengal is officialy is not a part of North East India, but is the gateway of accessing Read More
Nathu La Nathu La pass is situated around 60 kilometers from Gangtok at an altitude of 4,310 meters / 14,140 feet. The road to Nathu La passes through the Tsomgo Lake is nearly 2 hours drive. The terms 'Nathu' and 'La' literally mean listening ears and pass respectively in Tibetan language. In 1961, Read More
Tsomgo Lake Tsomgo Lake or Changu Lake is famous tourist an attraction in Sikkim is nearly 42 kilometers from the state capital Gangtok. It is situated at an altitude of nearly 3780 meters / 12,400 feet. The Lake known as The Source of the Lake in Bhutia dialect is ideally located near the Nathu La pass. The lake Read More
Out Standing hotel Prices
Book Through us
Call for Assistance
+91 973 353 3000
Mail us at
infomarinetoalpine.com