The Sikkim Retreat - Gangtok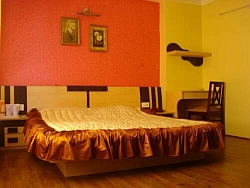 The Sikkim Retreat - Our organization follows some basic values or ethics and we are no exception. We try to abide by the values and ethics strictly. This is our business philosophy that guides our behavior. Our understanding and respecting the laws, the values and the cultures wherever we do business has made things easier for us. We promote a healthy business climate globally. No matter however busy we are but we do not compromise on product quality and the service. We try to deliver more than what is mentioned or promised. Sikkim is a peace loving state and we try to enhance the beauty of the state through our sincere effort.
Our executives will be pleased to assist you on any queries related to tour. They will assist you on tour related or room booking related matters instantly. We sincerely try to please our guest with the execution of the tour planned or any other tour related matter. We feel that it is our fundamental duty to make our self available for your service. Our growth is directly proportional to our customer's satisfaction. We generally try to call back as early as possible. It will be a great help if you can just SMS us or e mail us or just leave your phone number with us and the query. We always try to live up to our customer satisfaction and generally exceed that with our effort.
Facilities
Elegant Rooms.
EPABX Service.
Spacious Lounge.
24 hour's running hot and cold water.
Telephone and CCTV in all rooms.
Spacious lounge and safe car park.
Arrangement for transport and sightseeing.
Laundry services.
Doctor on call.
No black out or nightmares - a back up inverter in service
Conference Hall.
Audio Video Facility.
Spacious Kitchen.
Own Catering arrangements.
Outdoor Catering Arrangements.
U Shaped Conference / Seminar / Workshop - for 60 PAX.
Theatre Style Seminar/ Conference/ Workshop - for 150 PAX.
Cluster Style Seminar/ Conference/ Workshop - for 80 PAX.
The hall has a separate kitchen for open air cooking.
Own Car Parking Area ( Rare in Gangtok).
Travel Desk.
Jagjeet's Rest-O-Bar Special
Punjabi Dishes.
Continental Dishes.
Tandoori Dishes.
Chinese Dishes.